We make
carbon offsetting

easy, transparent, and even fun!
We help you build brand trust. Our platform allows you to integrate climate action into every touchpoint of your customer's journey.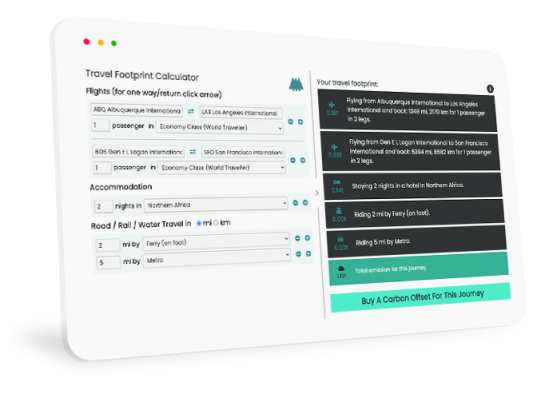 Discover your personal, travel, or business carbon footprints using our powerful calculators. With live reporting built on blockchain, confidently track and report your sustainability progress.
Help your customers learn about lifestyle choices that have the highest carbon impact and take action to reduce their emissions. Reward them with pledge impact badges that they can proudly display.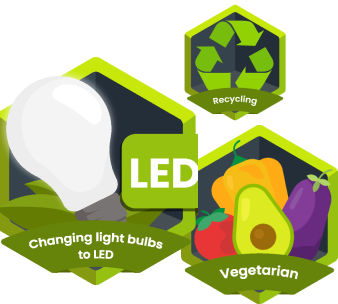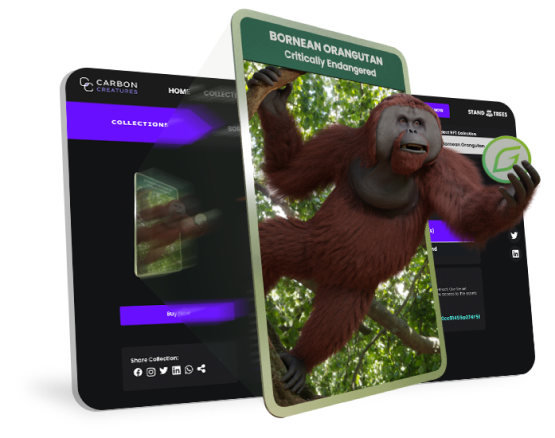 Show your commitment to the environment by offsetting unavoidable emissions through certified carbon projects. Integrate climate action with shop & shopping cart APIs, embeds, and carbon-backed NFTs (impact badges).
Engage and excite your customers with leaderboards, impact pages, prizes impact badges, and gamification. Incorporate these features into your loyalty program for maximum impact.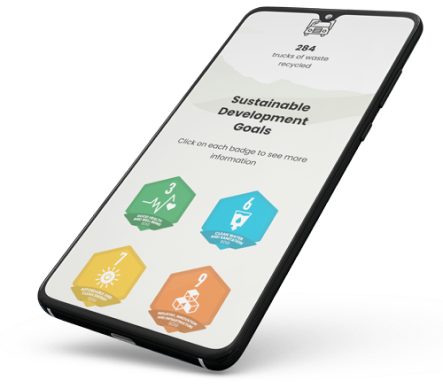 What our customers say...
Meta Carbon made it very easy for us to add positive climate action at point of sale on AtomicHub, making sustainability a center piece of our brand.
Martin Harder
It's important to me that Digital X walks the talk on sustainability. We relied on Meta Carbon to turn our climate action into a tangible reality by creating and selling carbon-backed NFTs.
Lisa Wade
Thanks to Meta Carbon's cutting-edge technology, Stand For Trees has successfully engaged over 100K+ followers in our mission to protect forests. Their pledge badges, NFT prizes, leader-boards, and quizzes have empowered our community to make a real impact on the planet in new ways.
Michael Radomir
Ready to find your perfect climate solution?
Take action with us and make a difference.